In this week's fragments,
I would like to give a shout-out to some awesome fragmenters from the past month!
But first, a special shout-out to
Unknown Mami
,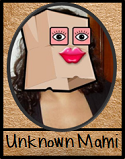 who is blogsitting my FF post this week. Thank you, friend!
(For the record, though, that thing about buying you a Cadillac? It's
metaphoric
, okay?)
***
I'm not going to frag today;
instead, please visit some of these beautiful fragmenter
(by clicking on the buttons),
and then link up your Friday Fragments post at the bottom of this post.
[To learn more about FF posts, please click on the tab above. Thanks!]
Retired, Not Tired
Debby at Just Breathe
Sorry if I missed yours; I tried to find all those who'd fragged in the past month and wrote this post a week ago.
And now, for your linking pleasure....